Educator Programs
Sponsored by: Purdue Convocations
Discipline: Arts and Science, Musical, Theater and Dance,
Mission: The mission of Purdue Convocations is to connect artists and audiences through entertaining and educational professional arts programs. The vision of Purdue Convocations is to be a leader and a partner in making the performing arts essential to everyone's life.
Description: Purdue Convocations offers on-campus matinee performances throughout the school year. Information is available at www.convocations.org/preschool-grade-12. These performances are presented by national and international touring companies and are of the highest quality. Descriptions on our website give information on topics and suggested grade attendance.
Grade(s): K-5, 6-8,
Cost: contact organization
Contact Person: Laura Clavio
Contact Email: lzclavio@purdue.edu
Contact Phone: 765-496-2913
Contact Hours: M-F 8:30 a.m. - 5:00 p.m.
The resource is made possible with funding from: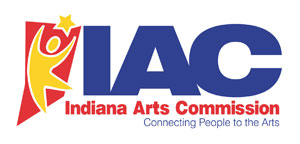 Tippecanoe Arts Federation
638 North Street
Lafayette, IN 47901
Telephone: 1-765-423-2787
Toll Free: 1-800-721-2787
Fax: 1-765-742-5724


All content © 2010 Tippecanoe Arts Federation. All rights reserved.
Site designed by Reflectant Studios.
---