Bravo for the ARTS: Arts Advocacy & Leadership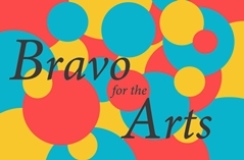 An integral part of Tippecanoe Arts Federation's mission and vision is advocating for the arts.The Federation highlights the value arts play in education, cultural diversity, and economic development. Tippecanoe Arts Federation recognizes individuals and businesses that make positive contributions to the arts in the community. TAF annually recognizes individuals, organizations and businesses that demonstrate leadership in arts advocacy. The awards that are given at the Bravo Awards include: those for Business (small & large may be nominated), John Corey Arts Leadership Award and regional grants in partnership with the Indiana Arts Commission and Indiana General Assembly members.

Bravo for the Arts, formerly Bravo Breakfast, is a celebration of the arts and arts leaders. Bravo for the Arts honors local businesses for their past support of the arts, and encourages future support. It has been organized jointly between the Tippecanoe Arts Federation and Greater Lafayette Commerce.
Bravo's Keynote Speaker for 2013 is Don Steffy. Mr. Steffy is the Executive Director of the Indianapolis Children's Choir and has spent over 25 years in the arts administration field. He received his bachelors in theater and dance from Kent State University. Before his position at the Children's Choir, he opened and created operations for the Pike Performing Arts Center. Mr. Steffy served the community in many different ways there for 11 years.
Mr. Steffy has also been a grant panelist for the Indiana Arts Commission and is a past president of the Indiana Coalition for the Arts. Steffy will speak about the STEM to STEAM initiative during the Bravo for the Arts event.
Past keynote speakers at the annual event have included Richard Florida, Rebecca Ryan, Ann Markusen, Lewis Ricci, Ramona Baker and Joe Hale.

2013 Bravo for the Arts: The event was made possible through the generosity of Duke Energy, WBAA, Four Points by Sheraton Hotel, Indiana Arts Commission and artist Scott Frankenberger.
This program is made possible through sponsorship from:


Media sponsor for Bravo for the Arts is: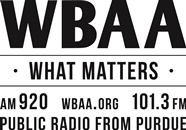 Funding for this program also from: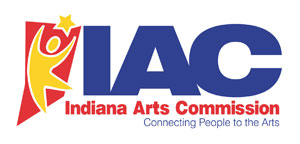 Table Sponsors for this Year's Bravo for the Arts

Indiana Arts Commission
FY 2014 Grant Recipients
Arts Operating Support
(Funds provide general operating support to the following organizations)

Tippecanoe County
Lafayette Symphony, Inc........$13,000
Art Museum of Greater Lafayette.......$10,000
Civic Theatre of Greater Lafayette.......$10,000
Bach Chorale Singers, Inc........$8,000
Indiana Fiddlers' Gathering, Inc........$7,000
Lafayette Citizens Band, Inc........$6,000

Cass County
Cass County Arts Alliance..............$6,000

Clinton County
Friends of the Frankfort Public Library, Inc........$7,000

Howard County
Kokomo Park Band, Inc........$6,000
Kokomo Civic Theatre, Inc........$6,000
Kokomo Community Concerts....$6,000

Montgomery County
Athens of Indiana Arts Studios & Galleries.......$6,000

Jasper County
Prairie Arts Council.......$6,000

Arts Project Support

Carroll County
Book Readers and Horn Blowers........$5,000
Flora Monroe Twp Public Library.....$1,250
Howard County
Wallace Elementary School of Integrated Arts....$5,000
Kokomo Symphonic Society.....$5,000

Tippecanoe County
Wabash Valley Youth Symphony......$5,000
Purdue Christian Campus House..... $5,000
Friends of Bob Live Music Co-op.......$5,000
Purdue University/Purdue Bands.......$5,000
Purdue University/Purdue Theatre....$5,000
Tippecanoe County Historical Assoc. ....$5,000

Tipton County
Tipton Community Theatre ..... $5,000
Tipton County Pork Festival, Inc........$5,000

Mini Grant Support
Tippecanoe County
West Lafayette Public Library.......$1,000

Howard County
Bona Vista Programs......$1,000
Pulaski County
Iota Xi Chapter, Psi Iota Xi.......$1,000



---
Bravo Awards
Bravo Awards are presented to businesses that have made significant contributions to arts and culture organizations, including financial assistance or in-kind donations or by providing volunteers for events, boards or projects. Nominators must be member organizations of the Tippecanoe Arts Federation.
Past Years Recipients
Arni's Restaurants - Cohen Family

2012

Reed & Company

Pay Less Kroger

2010

Wilson Industrial Sales Company (Newton County)

2009

Salin Bank

2008

Kirby Risk
Kitchenart

2007

Chris Brown Properties


2006

Bison Financial Group


2005

Purdue Employees Federal Credit
Wahl Architecture


2004

Bank One and Bank One Foundation
Farmer's State Bank of Brookston


2003

Insight Communications
Weast Music


2002

Eli Lilly and Co/Tippecanoe Laboratories
Lafayette Life Insurance

---
John Corey Arts Leadership Award
John Corey Arts Leadership Award is given each year to a person who exhibits and embodies leadership in the arts. A John Corey Arts Leadership Award recipient regularly demonstrates their commitment to the arts and advances the role of the arts.
Past Years Recipients
2013 Eric Van Cleave
2012 Bonnie Zimmer
2011 Scott Freeman
2010 David Lahr
2009 Virgil St. John
2008 Kathryn & Howie Clark
2007 Todd Wetzel
2006 Charlie Shook
2005 Sheila Klinker
2004 Sonya Margerum
2003 Suzie Coles
2002 Jim Bodenmiller
2001 John Corey
---
Suzanne Stafford Memorial Award
Each year at its annual meeting, TAF presents the Suzanne Stafford Memorial Award to an outstanding arts volunteer in Tippecanoe County. Stafford Award recipients are life long contributors to the arts and provide a valuable perspective to the evolution of the arts in the region.
Stafford Memorial Award Nomination Form
Past Years Recipients
2013 Kathy Trout
2012 Robert Jeffares
2011 Kristel Kaye
2010 David Lahr
2009 Linda Vanderkolk
2008 Tom Moran
2007 Doug Gutridge
2006 Harriet Coppoc
2005 Mary Ellen Lovell
2004 Marylin Howland
2003 June Stuckey
2002 Verna Abe
2001 Kent Schuette
2000 John Corey
1999 Patricia Barrett
1998 Caryl Matthews
1997 Sheila Klinker
1996 Gil & Sharlene Konowitch
1995 Patricia Truitt
1994 Ernie & Roberta Deagan
1992 Jim Bodenmiller
1991 Kathy Matter
1990 Jim & Pat Ross
1989 Barbara Houze
1988 Bob Zink
1987 Dick Jaeger
1984 Peggy Bryan
1983 O.U. & Alice Sullivan
1982 Page Karling
1981 Stuart Main